Welcome to Texas, Queensland!
Perched on the banks of the peaceful Dumaresq River, is the beautiful town of Texas. You will find excellent fishing, great camping spots and the serenity of rural landscapes.
The picturesque Dumaresq River is one of the star attractions of the western country, it winds through gentle hills and rocks, crossed by the historic weirs of Bonshaw, Cunningham and Glenarbon. The fertile river flats are dotted with old tobacco barn relics from a colourful past where grape vines now flourish alongside orchards, vegetables, peanuts and a myriad of other agricultural crops.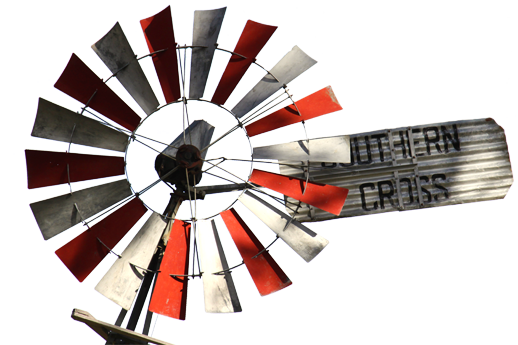 Texas Country Music FESTIVAL
Days of action packed country music to enjoy. This event is held during September each year.
FIND OUT MORE…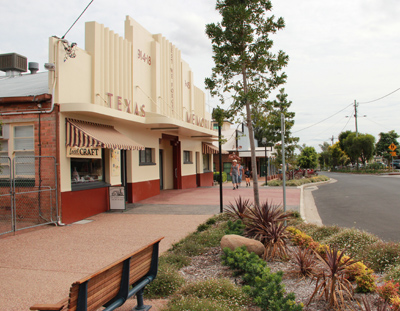 Texas 4385
Explore everything Texas has to offer, why not stay a while!
FIND OUT MORE…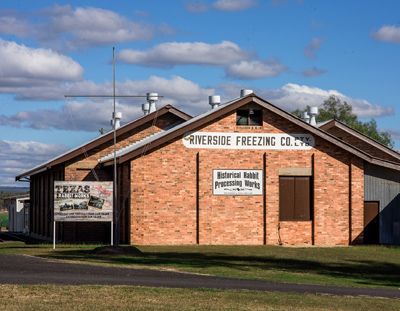 Texas Rabbit Works
Discover a time long gone, and a revolution in industry and progress for Texas!
FIND OUT MORE…
Texas is RV Friendly
We support freedom of choice when camping overnight and believe that RV travellers should have access to low cost and commercial options in their travels.
FIND OUT MORE…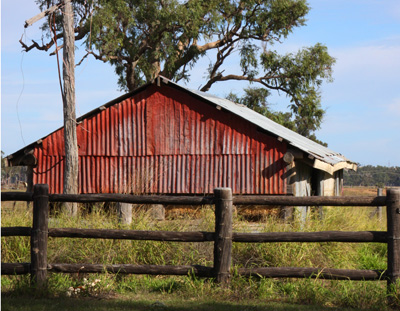 Texas.org.au
We are a local organisation of businesses whose goal is to further the interests of businesses in our town. We advocate on behalf of the Texas business community.
FIND OUT MORE…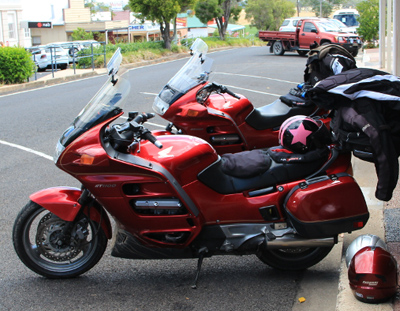 Motor Cycle Friendly
A motorcycle friendly town is one which universally welcomes & embraces motorcyclists. This includes businesses & the wider community… We are proud to be a Motorcycle Friendly Town!
FIND OUT MORE…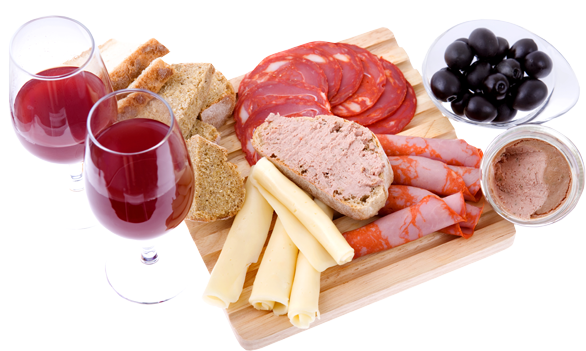 The beautiful water and wilderness areas of Texas invite canoeing, fishing, hiking, four wheel driving activities and picnicking.
For after a more relaxed experience there are the wineries to visit, camping areas, farm stays & craft shops
The Texas Heritage Centre and Museum, and the historic Texas Rabbit Factory are a fascinating look into our past. You can't go wrong just relaxing by our beautiful river, especially later in the afternoon, with a local wine and some regional produce.
We are Motor Bike and RV Friendly. .
Texas Qld Inc is a local community based organisation with three aims. We are a voice for our local businesses and aim to work with Council and promote local businesses.
The Rabbit Processing Works is an amazing tourism destination no to bee missed
Each September we host the Texas Country Music Roundup – drawing a large number of tourists to the community.
… And in December we organise a street fair to celebrate a great year!  There is something on nearly every weekend in Texas or in the surrounding areas, and it's pretty hard to keep up, so follow us on Facebook.